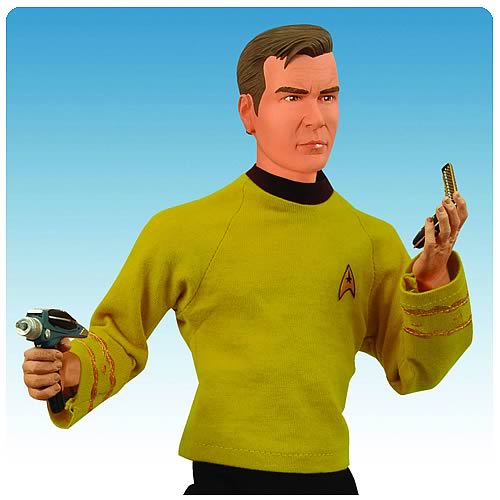 Star Trek Ultimate Captain Kirk 1:4 Scale Figure
Description:
Highly detailed!
Multiple points of articulation and accessories!
Add to your collection!
The first in the line of ultimate 1:4 scale Star Trek legends! Bring home the illustrious Captain James T. Kirk and launch your collection into a new era. Standing over 18-inches tall and sporting an incredible 25 points of articulation, each figure also includes electronic sound clips featuring the voice of Captain Kirk! This debut release also features phaser and communicator accessories as well as an additional hand and display stand for the ultimate Star Trek display! Window box packaging.
Beam the Captain down to your collection today!
Expected to arrive October 2008
Still Not As Big As Shatner's Ego
Feed Shark