Transformers Animated Deluxe Figures Wave 1 Set Description:
From the hit Cartoon Network series!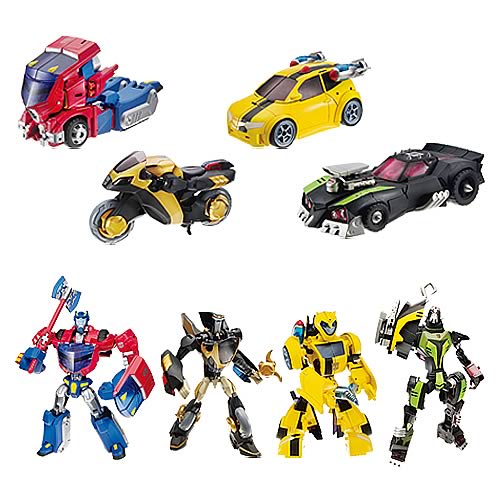 Each figure transforms from vehicle to robot and back again!
Autobots wage their battle to destroy the evil forces of the Decepticons!
Aliens have landed in Detroit! From the hit TV series, the Transformers Animated action figures bring big action with these colorful figures. The Autobots are ready to save the Allspark from the forces of evil, but the Decepticons are coming. Will the Autobots save the world from Megatron's forces? It's all up to you when you get these great figures!
This set includes 4 individually packaged figures (subject to change):
1x Optimus Prime (Cybertron Mode)
1x Prowl
1x Bumblebee
1x Lockdown
Pick up these figures-- and the fate of the galaxy is in your hands!
Cybertron's Finest, Now On Earth!
Feed Shark