Feed Shark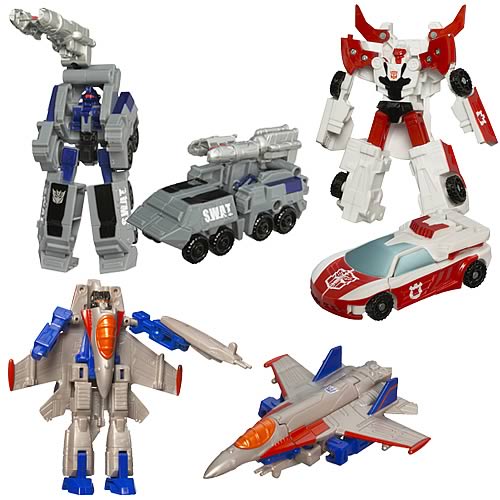 Transformers Universe Legends Wave 1 Description:
Based on the rich history of Transformers!
Tiny figure transforms from vehicle to robot and back again!
They're more than meets the eye! The Autobats and Decepticons have returned to fight across the galaxy, and each of them sports tons of awesome weapons and an incredible disguise. This case of 8 individually packaged figures includes (subject to change):
2x Onslaught
3x Red Alert
3x Starscream
'Till all are one!
Autobots! Decepticons! Fight!