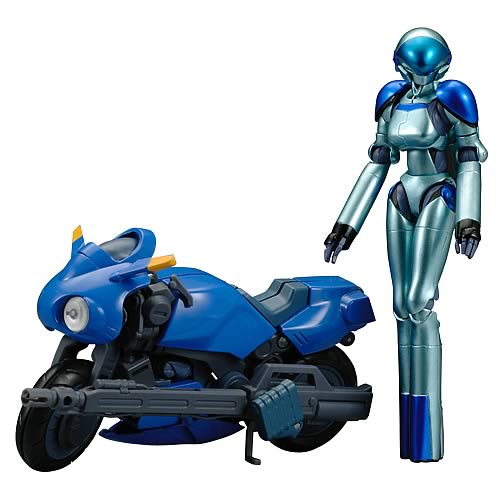 Bubblegum Crisis Sylia with Motoslave Figure Description:
Transformable vehicle!
80's anime fans will love this!
From the original Bubblegum Crisis series!
With her Motoslave, Sylia can get out of any major crisis! This Motoslave is a transforming fighting machine that also comes with Sylia, founder of the Knight Sabers. The Motoslave measures approximately 6-inches tall in motorcyle mode and 6 1/2-inches tall in motoroid robot mode. This incredible package even includes a Sylia action figure with a host of interchangeable parts and multiple points of articulation. What's more, Sylia can even be attached to the Motoslave! Includes display base, rifle and additional interchangeable parts.
Crisis! Let's the Motorcycle! GO!
Feed Shark