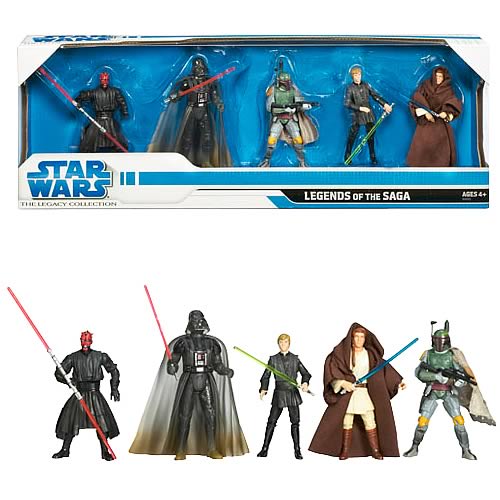 Exclusive Star Wars Legends of the Saga Action Figures
Description:
* A shared exclusive! Lightsabers! Blasters! Action!
* 5 of the saga's greatest heroes and villains.
* Awesome Boba Fett figure!
* Great gift for a kid or a collector.
Lightsabers! Blasters! Action! This set has it all. The battle between good and evil rages on in this exceptional group of Action Figures. Featuring Darth Maul, Darth Vader, Luke Skywalker, Obi-Wan Kenobi, and Boba Fett, everything a kid (or collector) needs for a jolly good fight comes in this one box. Each character includes a weapon (lightsaber or blaster) and is ready to bring intergalactic adventure home to you. Packaged in a window box, this assortment is great for the connoisseur who's seen it all, or a new fan of any age!
Fett! Skywalker! Vader! Maul! Old Ben!
Feed Shark