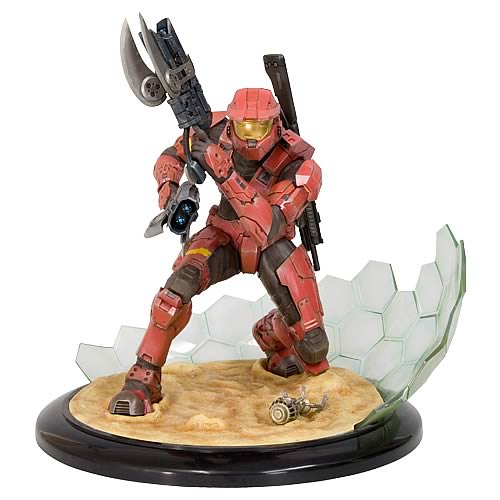 Halo 3 Red Spartan Version 2 Artfx Statue Description:
* This statue will have you seeing red!
* Highly detailed!
* Japanese import!
From the worldwide smash hit X-Box 360 game Halo 3 comes this release in the high-end Artfx statue line. With a discharged grenade at his feet and the translucent bubble shield dissipating, the UNSC elite super soldier Red Spartan readies his armaments and begins to rise. The Spartan holds two Spikers (the Covenant's Type-25 Carbine) or you can switch the bonus arms and have him grip his M90 Shotgun (CAWS- Close Assault Weapon System). When not using the shotgun, it can be stored on his back. Additional hands are also included for expression and can be easily swapped out with previous releases of Halo 3 Artfx Statues! This PVC statue is fully assembled and ready to display out of the box. Highly customizable, and highly detailed…and highly desired by all Halo fans!
Halo 3 Red Spartan AFTFX staute!
Feed Shark