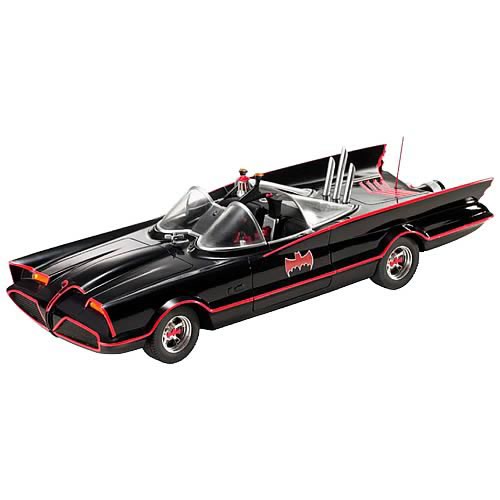 Hot Wheels George Barris Batmobile 1:18 Scale Replica Description:
* From the Adam West TV show!
* 1:18 scale Batmobile... ready to ride into your collection.
* Don't let this one pass you by!
Talk about "hot wheels"! This sizzler is part of the ongoing line of Hot Wheels vehicles based on Batman's signature ride from the Adam West TV show. Specially crafted by Mattel's artisans, the original George Barris designs have been reduced to 1:18 scale to create this authentic die-cast replica that looks just like the real thing. Be sure to order this astonishing Batmobile from your Bat-computer! It will definitely make an impression on your fellow crimestoppers and brighten up your Bat-shelves for years to come. Ages 14 and up.
Look Cool, Fight Crime, Get Chicks
Feed Shark