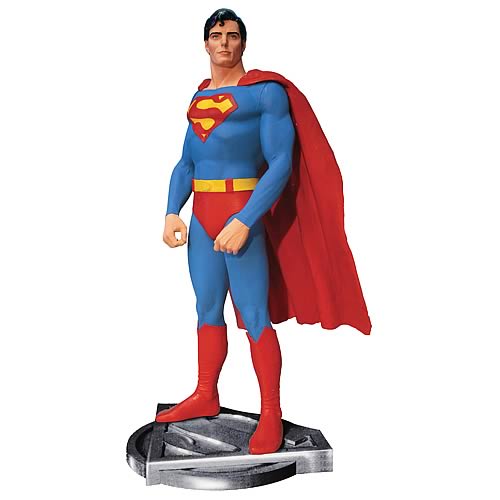 Christopher Reeve Is Superman!
Superman Christopher Reeve Statue Description:
* The Man of Steel!
* Features likeness of Christopher Reeve!
* Must have!
It's the quintessential Man of Steel! One of the most fondly remembered depictions of Superman is now available as a commemorative statue exclusively from DC DIRECT. Christopher Reeve strikes an iconic pose from the classic 1978 feature film Superman – the movie that made the world believe "a man could fly" and turned the actor into a star. Standing atop an S-shield base, the Christopher Reeve as Superman Statue is a limited-edition, hand-painted, cold-cast porcelain statue measuring approximately 12 1/2-inches tall x 5 1/2-inches wide x 3 3/4-inches long. The base measures approximately 3/4-inches tall x 6 1/2-inches in diameter. The statue includes a 4-color certificate of authenticity and is packaged in a 4-color box.

Feed Shark

For more information visit Action Figure Times!