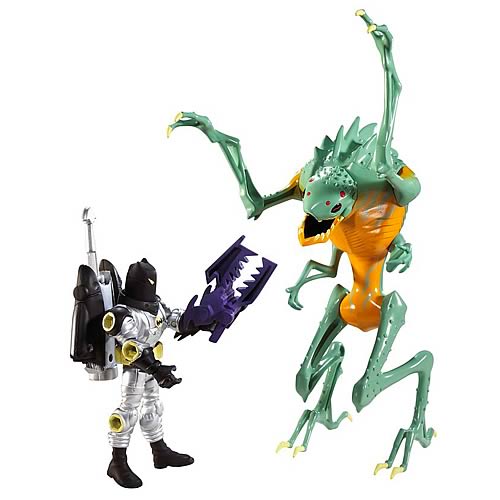 DC DIRECT NEWS: BRUCE TIMM ANIMATED BATMAN STATUE!
Batman Brave and Bold Batman vs. Alien Action Figure Set Description:
* Based on the hit animated series!
* Stylized action!
* Add to your collection!
Collect your favorite heroes and villains from the animated TV show, Batman: The Brave and the Bold! In each episode, Batman teams up with a different DC Universe partner to fight crime in Gotham City and beyond. This incredible "Clash in the Cosmos" 2-pack features Batman vs. Alien Action Figures!
Batman Can Fight Aliens

Feed Shark

For more information visit Action Figure Times!