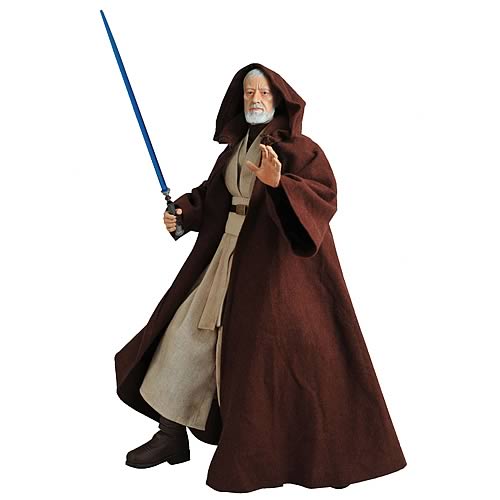 Star Wars Obi Wan Kenobi Ultimate 1:4 Scale Action Figure Description:
* Highy detailed and articulated!
* A new hope for your collection!
* 25 points of articulation!
The third figure in the growing line of Ultimate Quarter Scale Star Wars figures, join Obi-Wan Kenobi as he trains the impetuous young Luke Skywalker and prepares for his inevitable battle with Darth Vader! Featuring voice and sound effects from the Star Wars films, each figure also includes multi-layered cloth costumes, hyper-realistic sculpts and over twenty-five points of articulation. Showcase your figure with the included display stand and get ready for a new age in Star Wars collectibles!
Massive Old-School Jedi Action

Feed Shark

For more information visit Action Figure Times!