Star Wars Battle on Mygeeto Battle Pack Description: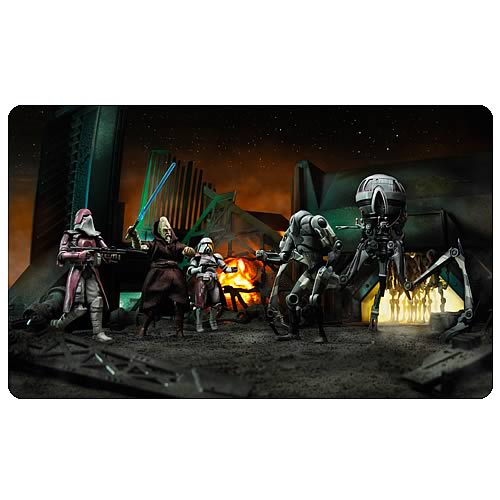 Another Star Wars Action Figure Battle Pack for your collection! Each exciting pack of awesome 3 3/4-inch figures features battle-specific characters that are sure to add new life and realism to your growing legion. Keep 'em coming your way by ordering this terrific assortment today!
Execute Order 66! Will the desperate Jedi Knights survive this act of betrayal from their own troops? Jump into the Clone Wars and experience the heart-stopping action with the Star Wars Battle on Mygeeto Battle Pack. This superb assortment includes 5 super-cool Action Figures with accessories: 1x Galactic Marine, 1x Ki-Adi-Mundi, 1x Commander Bacara, 1x Super Battle Droid, and 1x Tri-Droid. Attack this item with your credit card right away and you determine the outcome!
Clones vs. Jedi vs. Droids... Who Will Win?