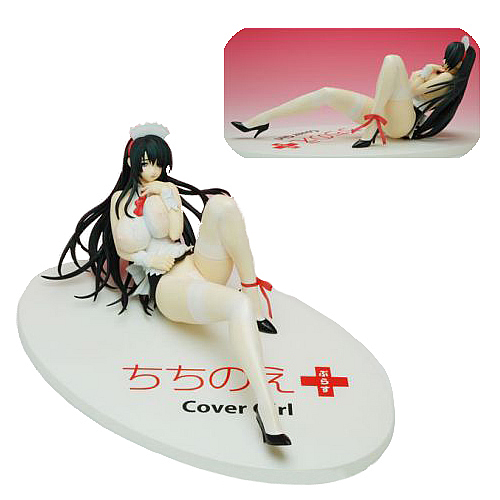 Chichinoe Black Haired Waitress Uniform Statue Description:
This item has features and themes that are for adults only. Ages 18 and up. Recommended for mature collectors.
* Does the 3 second rule apply to her?
* Pick her up!
* Hot waitress that's well done!
The lovely Black Haired Waitress is served up on a nice PVC platter. The abnormally big-chested, somewhat shy, vixen is on her back, in a tight outfit that's a feast for the eyes. The PVC statue is 1:6 scale. Forget about the menu, you should order her instead!
This Waitress Earns Her Tips
Feed Shark